Most Recently The State's Chief Operating Officer, Ruiz Has Served In Governor Ducey's Administration Since 2015
PHOENIX — Governor Doug Ducey announced today that Daniel Ruiz II will serve as his new Chief of Staff. Ruiz will succeed Daniel Scarpinato who announced his departure after six and a half years with the Governor. 
Ruiz, a member of the Governor's team since 2015, most recently served as the State of Arizona's Chief Operating Officer, overseeing all state agency operations and managing the Governor's cabinet. As Chief of Staff, Ruiz will serve as the Governor's top aide, leading the Office of the Governor staff and coordinating Governor Ducey's agenda throughout all of state government, at the Legislature and across the state.
"Daniel Ruiz's leadership has been key to our success since almost the very beginning of my administration," said Governor Ducey. "Daniel has been involved in nearly every issue we have tackled. Whether it's operations, strategy, policy, messaging or crisis management, Daniel has been a rock our team has relied on to guide us through challenges and opportunities. Daniel is a public servant who brings people together, solves problems and dedicates himself to the work at hand. I am thrilled to name him Chief of Staff."
"I am honored to have earned the trust of Governor Ducey for this important role," said Ruiz. "We have an exceptional team in the Governor's Office and all across this administration that is dedicated to expanding opportunity and working on behalf of the people of Arizona. I've been lucky to have a front row seat these past six years, and to have learned so much from the Governor's leadership. There is a lot of work left to do, and I can't wait to hit the ground running as we continue our work."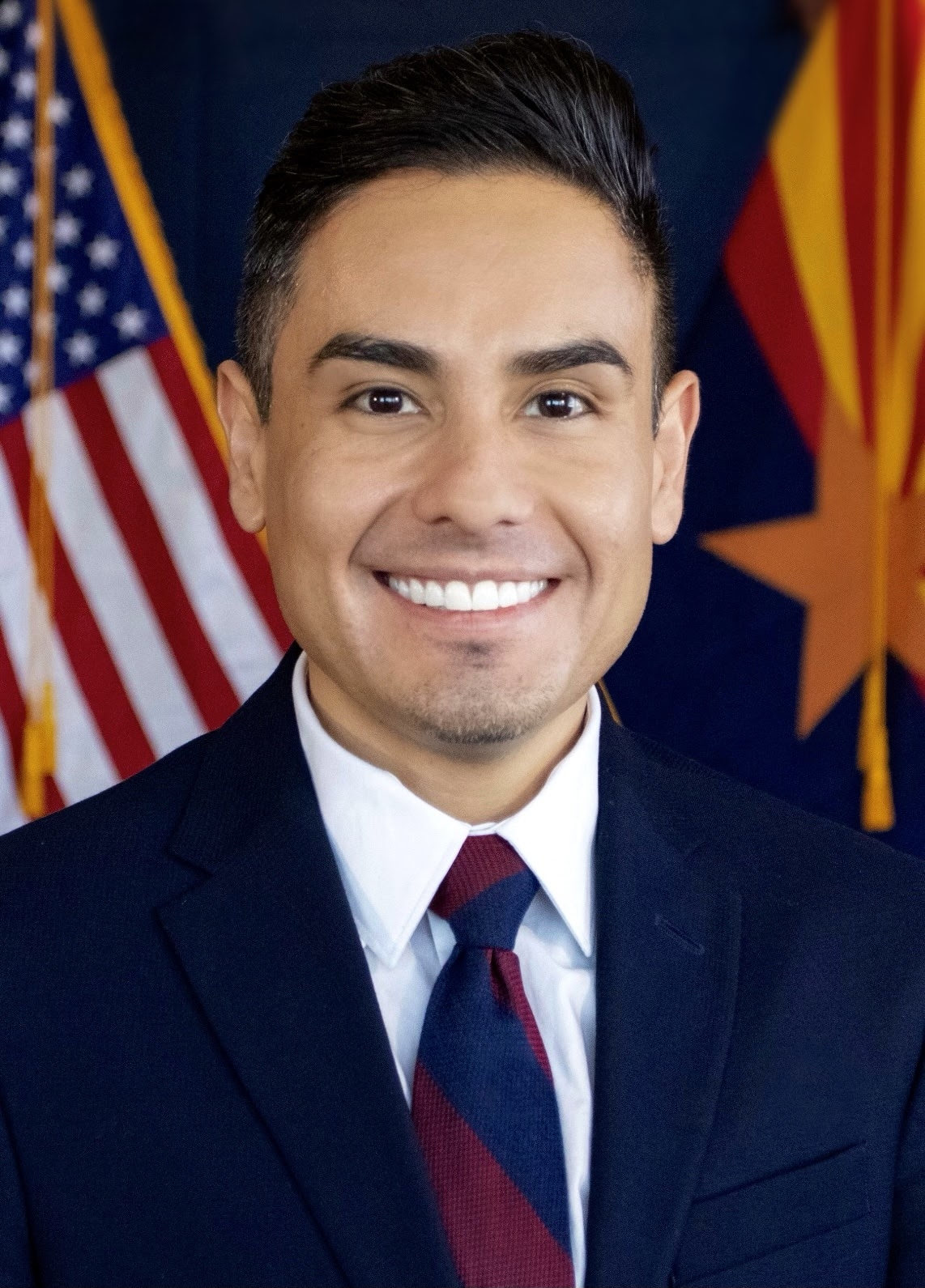 Ruiz brings a wealth of experience across state and local governments, with nearly 20 years experience in policy, elections, government operations and strategic communications. He has served in multiple roles for the Governor over the past six years, most recently as Chief Operating Officer, where he coordinated the state's response to COVID-19 including coordination of multi-agency statewide vaccination sites, and led the consolidation of state agencies and the modernization of the state's workforce efforts.
From 2015 through 2018, Ruiz served as Director of Media Affairs in the Governor's Office, overseeing internal and external communications at all state agencies and managing all the state's public information officers. 
From August 2018 through November 2018, Ruiz assumed the role of Communications Director, with responsibility for all strategic communications on behalf of the Governor's Office. During that time he played a key role in the planning and management of the state's memorial service for the late Senator John McCain. 
Beginning in December 2018, Ruiz was elevated to serve as Senior Advisor, advising the Governor directly on policy, operations and communications. His responsibilities also included overseeing the Governor's Office of Constituent Services. 
Prior to joining the Governor's Office in 2015, Ruiz was employed with the Maricopa County Recorder's Office as Director of Communications and Public Affairs. Ruiz also served the Citizens Clean Elections Commission in various capacities including Deputy Director and Interim Executive Director. 
An Arizona native, Ruiz grew up in the Maryvale area. He is a Flinn-Brown Fellow, the 2018 recipient of the Jack B. Jewett Public Service Award from the Arizona Center for Civic Leadership, and the Incoming Chair of the Flinn-Brown Fellows Council. Ruiz was named a 2018 Breakout by the Arizona Capitol Times for his work taking on complex and challenging public policy issues. In 2021, he was a finalist for "Best Capitol Staffer" in the Arizona Capitol Times "Best of the Capitol" awards.
Ruiz's appointment to Chief of Staff is effective immediately, serving alongside Daniel Scarpinato, as Scarpinato transitions out of the Governor's Office between now and the end of August. 

###
Go to Source
Author: